Homeowner's Insurance and Renters Insurance
Your home is a place of comfort, rest, and security. That's why homeowner's insurance is important — we make sure you can rest secure. Under our protection, no unexpected disaster or emergency will threaten your peaceful home.
Homeowner's insurance protects your property, both the building and its contents, as well as the people on your property. We offer the following customizable options: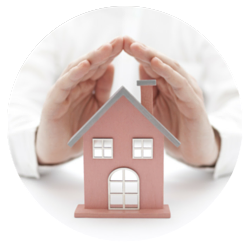 Protection for the Building
Dwelling coverage — This basic insurance covers damages to built-in appliances (such as ovens, stovetops, and sinks), wall-to-wall carpeting, and the structure itself.

Other structures coverage — This option extends your protection to include buildings on your property that aren't attached to your house, such as a garage, work shed, gazebo, or other structure.

Replacement cost plus — Sometimes, a large, unforeseen event causes damage above and beyond your claim limit. Replacement cost plus comes in here and provides the extra money you need to rebuild.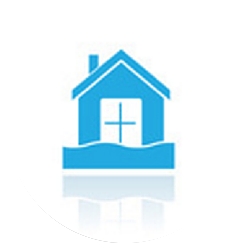 Protection from Disasters
Water backup of sewer — Pipes back up unexpectedly and beyond your control. This insurance option covers damage costs resulting from surprise sewage problems.

Flood and earthquake coverage — Floods and earthquakes cause huge damage, and lies outside your control. If you live in an area prone to flooding or earthquakes, don't go without this option.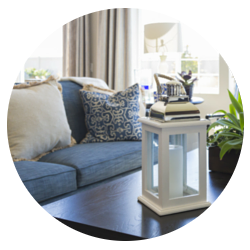 Protection for Posessions
Contents coverage — Your possessions (clothing, furniture, and other household belongings) are part of what make your home comfortable. In the event of a disaster, having these items covered will help give you a quick recovery.

Valuables plus — High-value items, for example expensive art pieces and jewelry, present the greatest potential loss in your home assets, whether from theft or natural disasters. This option gives your high value items extra coverage.

Brand new belongings — This new insurance option for your possessions ensures that you're able to replace any stolen or damaged items with brand new versions, regardless of depreciation.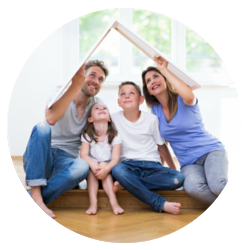 Protection for People
Personal liability — This plan covers expenses incurred by property damage or bodily injury, to yourself or others, that occurs on your premises.

Medical payment to others — This option extends coverage for medical claims for injuries that occur in your home.
Ready to customize your insurance plan?
7700 W Highway 71, Ste 130
Austin, TX 78735
Fax: (855) 357-5197